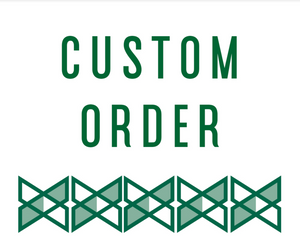 Mirror for Susan
Green Street Mosaics
Regular price $ 520.00 Sale
Shape: Rectangle
Size: 20 x 28" overall, 14 x 22" inside mirror, 3" mosaic frame
Colors:
20. White Glass 21. China White Vitreous 22. White Iridescent 23. Metallic White Pearl 24. Pearl Vitreous 25. White with Gold Swirls 26. Metallic Nude 27. Metallic Birch
Same as https://greenstreetmosaics.com/products/white-and-gold-wall-mirror-large-mosaic-mirror-decorative-mirror?variant=44037726474 + white with gold swirls vitreous
Grout: White
Paint for sides and back: White
Hanging hardware: French Cleat
Hanging orientation: Choose from drop down. 
Shipping via UPS no later than 4 weeks from when you order. 
Thanks for your order Susan